What is a codicil?
A codicil document is the traditional way of updating your will. When writing a will you may have come across the term and a definition is provided below.
Codicil meaning: an addition to a will that explains, modifies or revokes something previously written in the will.
Essentially, it's a legal document that acts as an add-on, quite literally an added piece of paper, to your existing will and means you don't need to write a new one when you'd like to make a change.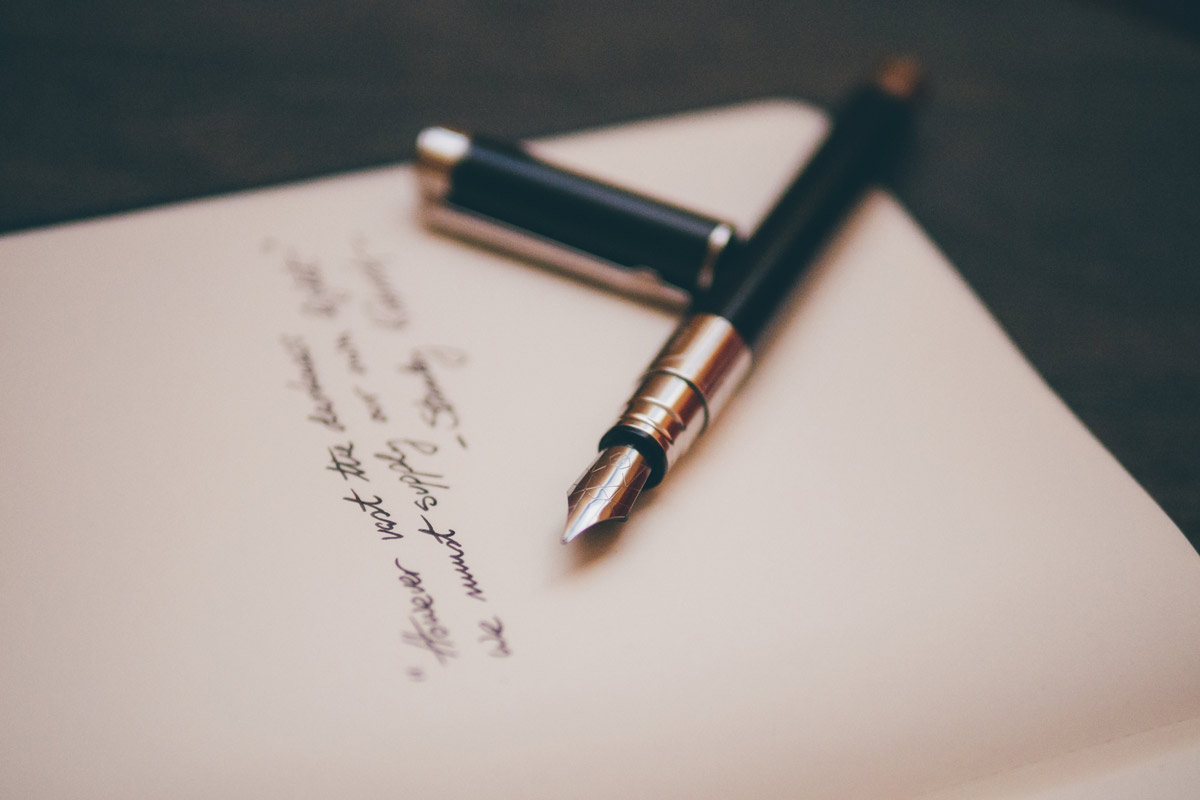 Options for updating your will
Keeping a will up to date is almost as crucial as writing it in the first place. If you're not sure whether your will needs changing then make sure to read our guide on when to update a will.
How often should a will be updated?
Even in cases where you haven't experienced a significant life event, it's important to review your will in order to check that it still reflects what you want it to convey.
The government suggests that you review your will at least every five years.
However, there are also particular events which prompt people to review and update their will. These include:
Becoming a parent or grandparent - and wanting to ensure they are protected by including them in your will.
Getting married - which means that unless your will makes specific reference to your intended marriage, any will that you have previously put in place (in England or Wales) will automatically become void.
Getting a divorce - for the purpose of your will, your ex – spouse is treated as having predeceased you upon finalisation of the divorce. It's therefore important to assess whether you have made substitute provisions, and if so, whether those still reflect your wishes.
How can you change your will?
The [government guidelines] state that you cannot amend your will after it's been signed and witnessed. The only way you can change a will is by making an official alteration called a codicil. In some cases it could be better to make a new will if you need to make many changes.
When to use a codicil?
Often a codicil is used only to make small changes to an existing will. For example, it may be used to change any of the following:
Any specific gifts (maybe you want to add a gift to a specific person, or even remove one)
Appointing different executors or guardians
Changing your listed assets
Large changes can require you to get a new will altogether, which with a solicitor would mean buying a new full price will.
Using a codicil
Rather than rewriting an existing will (unless of course you've written your will online which makes it easier) some people opt to write a codicil. This might be because it's quicker and cheaper.
Any codicils must be signed and witnessed in the same way as witnessing a will. There's no limit on how many codicils you can add to a will.
How to write a codicil to a will?
If you are going to write a codicil you might want to consider the following actions:
Read your original will
Identify any problems or changes you'd like to make to the will. In addition to the reasons listed ealier, some common reasons you might want to make a change could be:
The executor of the will has passed away
Someone you've named in your will has passed away
Your executor is no longer able to carry out administering your estate.
New beneficiaries need to be added
Needs of family have changed
Funeral and burial arrangements have changed
Speak to a lawyer A will is a legal document. You should consider getting legal help to write a codicil. This will assure it's written correctly and is consistent with the language in your current will.

Proofread your codicil As with any important document, it's crucial that you read it before signing to make sure everything is as expected.

Sign the codicil in front of two witnesses Just like your will, you need to sign your codicil in the presence of two witnesses.
How much does a codicil cost?
The charges will vary. They could be as low as £20 or as much as purchasing a new will itself. With our online will service, you get unlimited updates for only £10 a year. For the price of one codicil you could have unlimited changes for the next two years.
Can I write a codicil to a will for free?
It's possible to write your own codicil, just like it's possible to write your own will. However there are significant risks. If you don't know what you're doing you can make your will completely void. For this reason many people look for codicil templates that they can simply fill in.
Can I use a downloadable codicils template?
Free printable codicil forms might be a better option than attempting to write your own codicil. However they may not be suitable for your original will. The only way of knowing if they are valid would be to consult a legal professional. Rather than take any risks if you upgrade to an online will today you can make changes to your will in future without this worry.
Pros and cons of using a codicil
Codicils might be a good option for really small changes to your will, especially if it won't cost much to get sorted.
Currently the only way to get a codicil to a will is to go to a will-writer or a solicitor. This is typically fairly expensive with prices even reaching hundreds of pounds. For this reason many choose to write a completely new will that replaces their old one. This has become much easier with online will writing services as they can save your information so that you can easily amend it in the future.
What are the risks of a codicil?
Any codicils that you have, or are going to add to your will, are separate to your will. However, one thing not to forget is that although they are seperate documents, it's important to store them with your will. If a codicil gets lost, perhaps because it is stored elsewhere, it may not be considered by your executor.
Avoid unnecessary stress
Writing your will online means that you can come back and make changes at anytime. You then get a new will that can replace the old one - without any of the cost or fuss.
online will with Guardian Angel online
Wait for expert review before printing and signing
Simply update and resubmit your will in the future
Here at Guardian Angel we offer live support if you need it. We only charge £90. Finally you get unlimited access to change your will in the future, no more need for codicils that may go missing!