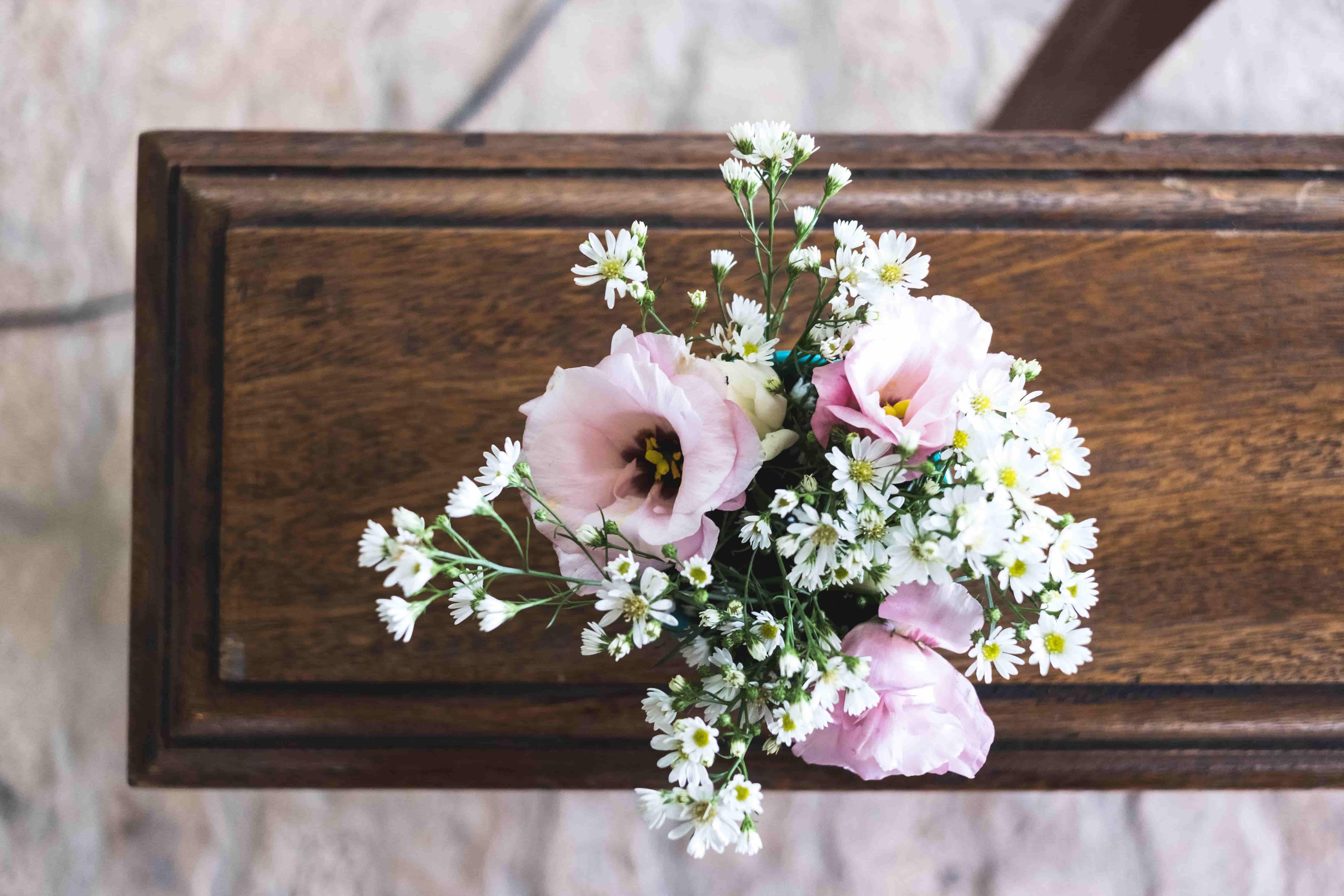 A pre-paid funeral plan is simply planning and paying for your funeral in advance. This can ease a lot of the stress after you die. As funeral prices vary across the UK and have been increasing sharply in recent years, a pre-paid funeral plan can help protect against funeral price inflation. You can also express your funeral wishes inside your plan, which helps your family answer some questions after you die, for example, if you want to be cremated. You can also do this by writing a will.

How do pre-paid funeral plans work?
You can purchase a funeral plan either directly with your local funeral director or from a funeral plan provider. You can buy a funeral plan by paying up-front or in monthly/yearly instalments. Depending on who you chose, your money will either go into a trust fund or pay for insurance and will be paid out when your family requests it.
There is no 'standard' funeral plan, and similar to a normal funeral, the cost will vary depending on what package you want. The more expensive funeral plans could include things like funeral cars, an expensive coffin, and flexibility around the service. The lower cost pre-paid funeral plans are often simpler.
What is included in a pre-paid funeral plan?
This is where you need to ask your potential providers, as some don't cover the full cost of the funeral. In general, a pre-paid funeral plan will include:
Funeral director's fees. This generally includes the collection of the person who has died, care for deceased (washing and dressing), the organisation of the funeral service, and all paperwork required and basic care of the person who has died.
A coffin. This can be a major contributor to the cost of the funeral as some coffins are expensive. Therefore, most funeral plans allow you to choose the coffin you would like. This could be a decorative wooden casket, willow, or a simple inexpensive cardboard coffin.
Funeral Transport. There are two main types of funeral transport; a hearse and limousines for the family. Basic funeral plans generally include the cost of hiring a hearse, as this is traditionally how the deceased is transported to the funeral and then on to the cemetery or crematorium. Limousines are an optional extra and are often included in the more premium plans.
Disbursements cost. These are third-party services and therefore outside of the control of the funeral director. For this reason, pre-paid funeral plans often set aside a pool of money to cover this. Sometimes there is a shortfall and the family might have to pay the difference. Disbursement costs cover things like funeral flowers and sometimes the cremation or burial plot. Be aware of funeral plans with low disbursement costs; some do this to get the cost down but the surviving family can be stuck with a large bill.
Administration fees. These are costs you pay to the funeral plan provider for setting up the plan. Make sure you ask about this, as some pre-paid funeral plan providers can charge as much as £1,000!
Cancellation fees. This can be another trap that some funeral plans include. Several providers will charge you if you want to cancel your funeral plan later. It's important to check the fine print of any funeral plan you buy to be sure of what is covered and what is not.
How much is a funeral plan?
As discussed, this can vary based on the type of plan. If you compare the 10 most popular providers in the country, the cost ranges from £3,000 and £4,000. This payment can be by monthly instalments or a lump sum payment. Some plans will include interest if you are paying via instalments, so ask about the total cost including interest.
Is my money secure with a funeral plan?
Luckily, funeral plan contracts are regulated under the Financial Services and Markets Act 2000. However, some firms get around this by either:
Holding the money in trust; or
Paying the money into a whole of life insurance contract
When shopping around for a funeral plan, which is a good idea, ask the provider how they are regulated. If not regulated by the FCA, they might be regulated by the Funeral Planning Authority (FPA) which has a code of practice the provider needs to follow.
Suggested questions for funeral plan providers?
If you are deciding if a funeral plan is right for you, looking for several providers is not a bad idea. Below we list several questions you might want to ask, which can form a system of how you can rank them.
What does my funeral plan include?
Can I amend or cancel my funeral plan if circumstances change?
If yes, what are the charges?
Are there costs not covered by my funeral plan?
If I die before my funeral plan is paid off, what happens?
Who selects my funeral director?
Can I change my funeral director?
After my death, can my family change the type of funeral I have selected?
Where is the money stored and how is it protected?
Are you registered with FCA?
Are you a member of FPA?
What are the alternatives to a pre-paid funeral plan?
Life insurance policies – A common policy is an over-50s lifelong protection, more commonly known as over-50s life insurance. This will pay out an agreed amount at the time of death.
Savings account – Setting aside a little bit of money each month can help your family in the case of an unexpected death. Just remember that any money held in a bank account, unless it is a joint account, will be automatically frozen on your death and become part of your estate.
Paying from your estate – On your death, your family can pay for your funeral out of your estate. This money is also not subject to inheritance tax. If you have a question this please give our probate team a call for free on 0800 0238967.